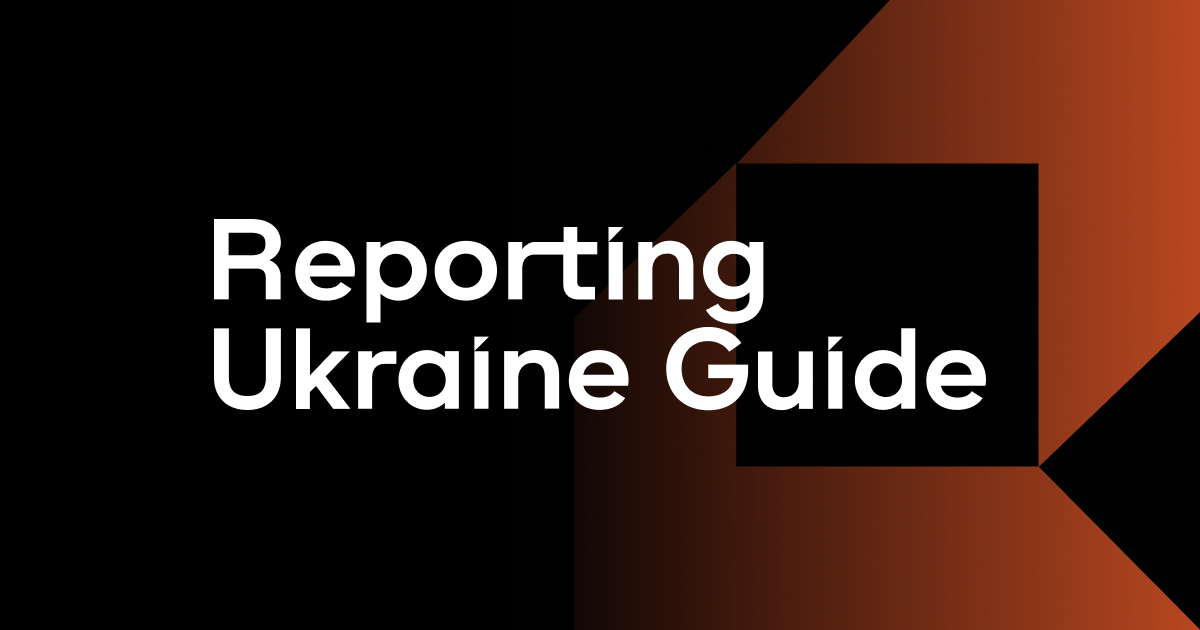 Lviv Media Forum has created a platform for foreign journalists traveling to Ukraine or reporting on the Ukrainian agenda
On the Reporting Ukraine Guide website, you can find verified and reliable sources, quality Ukrainian media and expert databases, explanations of wartime rules and restrictions, as well as books and lecture courses about Ukraine.
Every day, thousands of journalists worldwide report on events in Ukraine. At the end of last year, while conducting research on 'Countering Russian Propaganda Narratives about Ukraine in Western Media', Lviv Media Forum observed that European media often unintentionally disseminate Russian propaganda messages about Ukraine. This is mainly due to their lack of knowledge about where to fact-check information or how to find Ukrainian spokespersons for comments.
And this is happening in Europe, which is geographically and culturally close to Ukraine. Not to mention the media in regions like South America or Africa. Russia leverages this to spread myths about Ukrainian "neo-Nazis", the "failed state", and similar narratives in the global media landscape. Unfortunately, sometimes it's easier to find falsehoods about Ukraine in Google than to discover the truth.
Therefore, we have launched the Reporting Ukraine Guide website, which serves as a convenient starting point for foreign journalists traveling to Ukraine or reporting on the Ukrainian agenda. It will simplify access to speakers and reliable sources of information and help journalists carry out their work safely and effectively.
"In Ukraine, there are many organizations and initiatives that, each in their own way and in their respective fields, work to make Ukraine more visible in the world. However, there hasn't been a resource that gathers all the essential information for foreign journalists until now. We assume that our readers are busy reporters who are frantically looking for fixers or hotel addresses on the way to the airport, so we strive to help them save time.
Furthermore, the creation of such a resource is a valuable continuation of this year's LMF 2023 conference, which aimed to synchronize the actions of the civilized world in countering contemporary barbarism," says Otar Dovzhenko, an analyst-researcher at Lviv Media Forum.
We are launching the Reporting Ukraine Guide in English, and in the future, there may be versions in other languages. We will continue to update the website based on feedback from readers. We would appreciate it if Ukrainian and international journalists and organizations could help us with updating, clarifying, and supplementing information on the site. You can contact us via email at info@lvivmediaforum.com.
The Reporting Ukraine Guide was developed by the team of the NGO Lviv Media Forum with the support of the Black Sea Trust. The views expressed in this material do not necessarily reflect the opinions of the Black Sea Trust or its partners.